Our Bloemfontein store opened its doors in November 2009. Bloemfontein is known for it's rich and diverse music scene, and our TOMS Bloemfontein store has been a huge success. With endorsees and loyal customers like Brendan Pyper and Zak Steyn, TOMS always strives to give it's customers the best the music industry has to offer.
​
TOMS Bloemfontein
Corner 1st Ave & Kelner Rd,
Westdene
Bloemfontein
051 430 0665
​
Monday - Friday: 9:00 - 17:00
Saturday: 9:00 - 13:00
Public Holidays: 9:00 - 12:00
Get directions
What's Happening at TOMS Bloemfontein
Stay tuned for featured departments, new arrivals, events, news and more.
Meet Our Family
Nico Greyling
Manager
nico@toms.co.za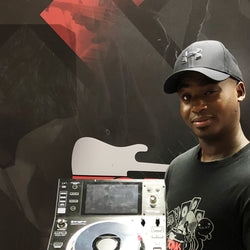 Harry Leburu
Pro-Audio, Studio & DJ Specialist
harry@toms.co.za
Contact us
If you have any queries relating to price, availability, warranty or repairs, be sure to fill in the contact form and we will be in contact with you soon.