Coastal Music was transformed into TOMS Durban in the late 1990's and since then, our Durban store has become the hub for all musicians in and around Durban. 
We cater to everyone – from the amateur hobbyist & professional musicians, to educational and religious institutions in need of musical equipment. Our passionate and knowledgeable staff are always willing to assist and guide you, making TOMS Durban a one-stop solution for all your musical needs.
TOMS Durban
11 Brownsdrift Rd,
Park Boulevard, Durban
031 573 1818
Monday - Friday: 8:30 - 17:00
Saturday: 8:30 - 13:00
Public Holidays: 9:00 - 12:30
Get directions
What's Happening at TOMS Durban
Stay tuned for featured departments, new arrivals, events, news and more.
Meet Our Family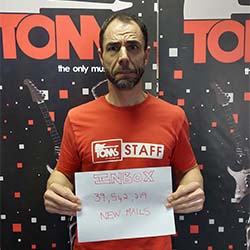 Ian Swart
Manager
ian@toms.co.za
Leonard Ntombela
Pro Audio & General Product Specialist
leonard@toms.co.za
Sanjay Bipat
Drum, Percussion & General Product Specialist
sanjay@toms.co.za
Lee Loveridge
Guitar, Pedal & General Product Specialist
lee@toms.co.za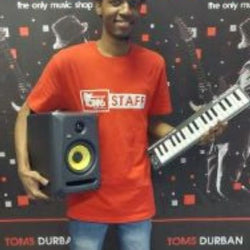 Lungani Mhlongo
Studio & Keyboard Specialist
lungani@toms.co.za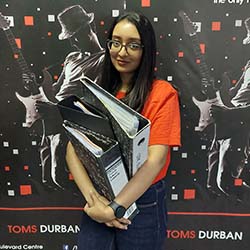 Presanya Naidoo
Administration/Cashier
presanya@toms.co.za
Contact Us
If you have any queries relating to price, availability, warranty or repairs, be sure to fill in the contact form and we will be in contact with you soon.